Official Blog of the Cupertino Alliance
This site is for news relating to the Cupertino Alliance. For general information, click below.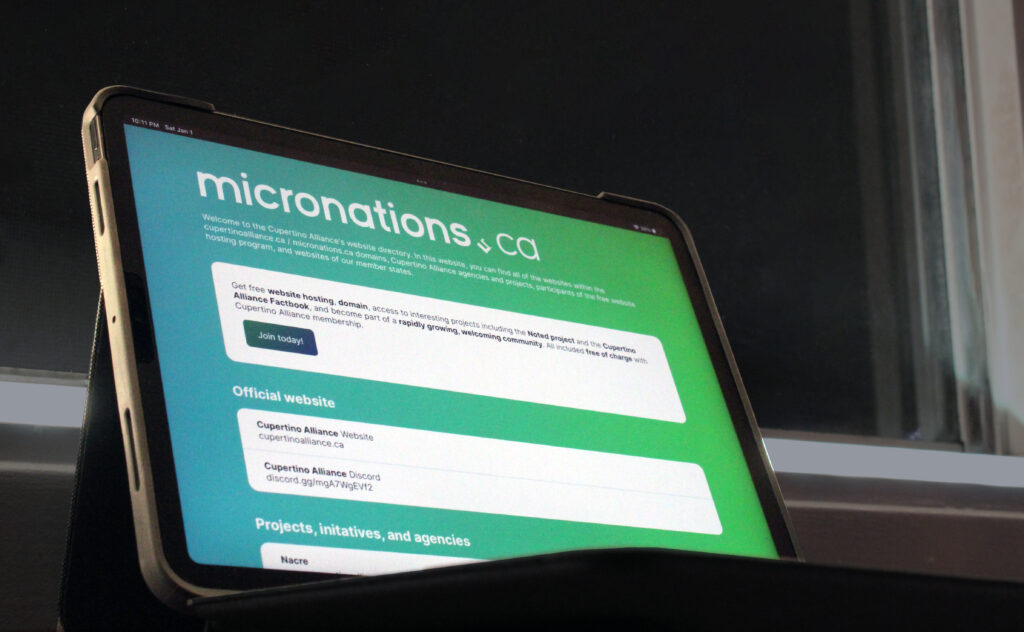 We established our first website back in Spring 2020. The website was rather janky, but thanks to then-CA member Soaring of Regelis, a redesigned website was launched near the end of 2020. Those were mainly the two main chapters for the frontend of our website, but we do have one …
The Cupertino Alliance has officially completed the acquisition of Micronear from the Berry Empire. with the passing of the motion Acquisition of MicroNear by the Cupertino Alliance. MicroNear, a service that aims to provide a list of nearby micronations, was first conceived by Berry Empire's Redberry, since he was …
It seems like yesterday when we were celebrating the New Year's. Winter went, March Break flew by and now it's June. Time flies- but that doesn't keep the alliance from innovating! Let's take a dive at what the Ross government has been doing! Montan, James, participate in GreenCities subsidy Chinese Shawo Fruit …
Cupertino Gazette
Get new content delivered directly to your inbox.